The new year has brought many strategic changes to MGA, along with exciting transitions in the leadership team. We recently announced the promotion to Partner of David Long, Helen Martell, Michael Miller, and Pauline Sullinger, effective January 1, 2023. We are excited to share more about our new Partners, introducing them more in-depth and highlighting their unique skill sets.

With that being said, please take a few minutes to meet David Long, transitioning from Director of Assurance Services to Partner.
You might have noticed that David has been busy growing the Assurance department with new clients, new engagements, and new friendly faces on his team. David, a former Partner with a national top 10 Firm for 20 years, joined MGA in 2012 to make more of an impact within a Firm. Since day one, he has done just that. David carefully began to lead his team and grow his department. He has developed the group's sophistication, the breadth of our services, and the significance of the relationships.

When we asked David what makes MGA special to him, he shared, "It's that close personal contact and the value proposition that we give to our clients. You always hear us say that we want to be the first people our clients call when they have an issue, whether that be an accounting-related challenge, a potential buy/sell, or any other problem they may want to discuss. We're not always going to have all the answers upfront, but we know where to find the answers. So to me, that's the special thing about MGA — that we genuinely strive to be the "answer people" to our clients."

Watch the short video above to get to know David a little better, like why he's chosen to continue his career at MGA for all these years and what the future of MGA looks like to him. Or, read the short Q&A below to get to know David on a more personal level.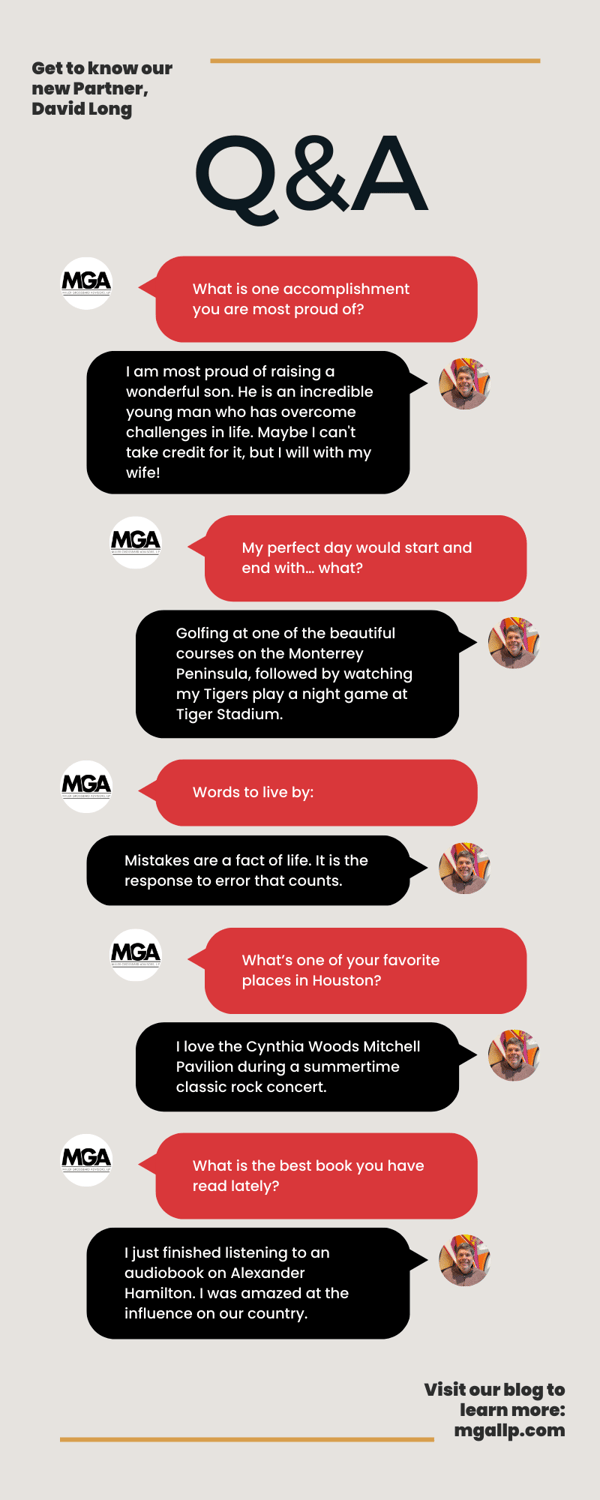 ---
Subscribe Now!
Enjoy reading our articles? Click here to receive instant notifications as we publish new blog posts, videos, webinars, white papers, and more. Or, if you'd prefer monthly updates, you can subscribe here.

January 24, 2023